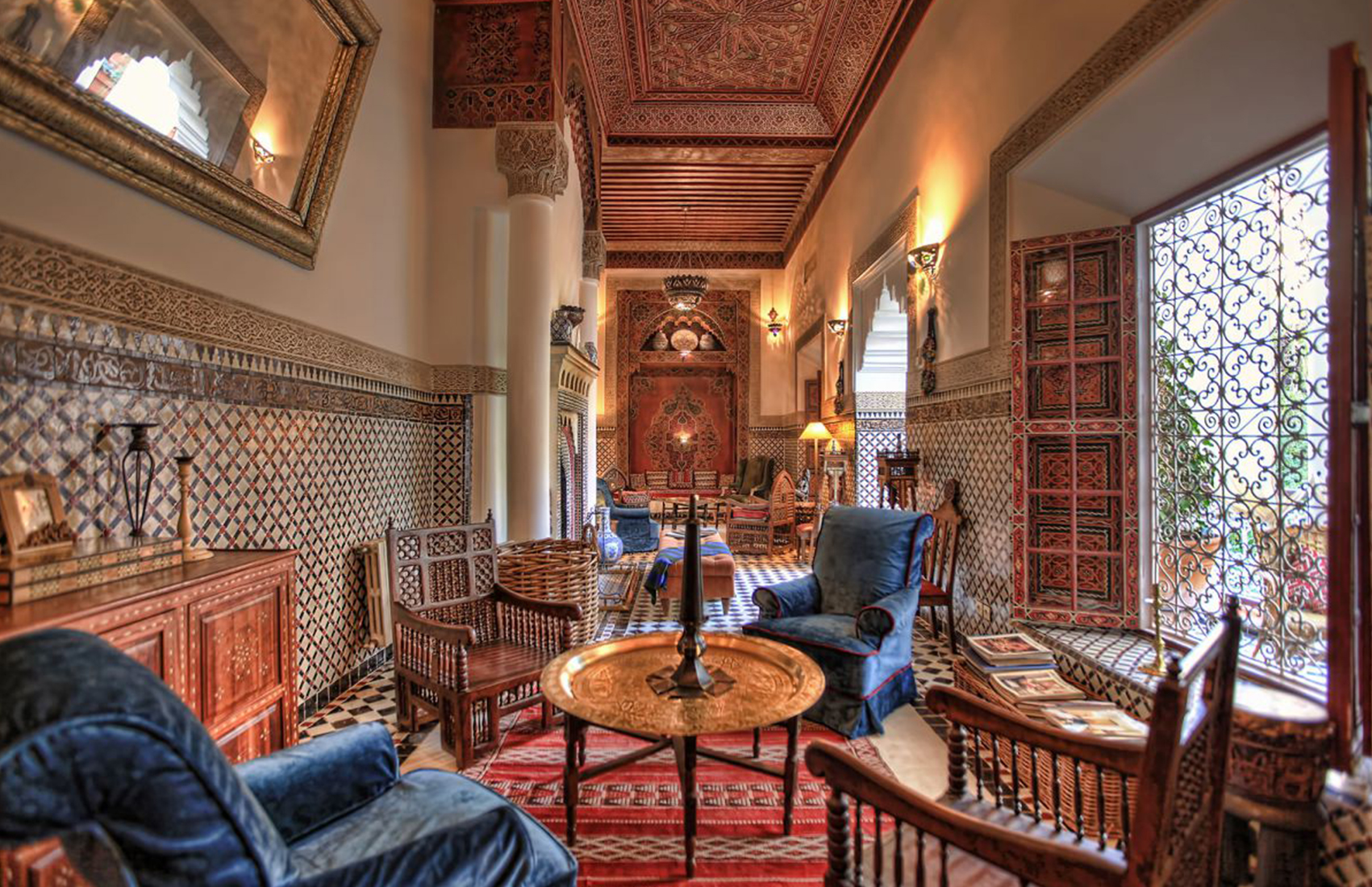 We welcome you to experience one of Marrakech's longest established and most elegant riad hotels. Riad Kaiss is a 16th century building which was once the home of Sultan Moulay Yacoub, ruler of Marrakech. It is a traditional Moroccan riad located just steps from the UNESCO world heritage site Djema el Fna, the pulsing heart of this magical city.
It was bought in the 80's by famous French architect Christian Ferre. His lifelong research and immersion in Moorish and Islamic arts inspired Ferre during the 25 year expert restoration of Riad Kaiss. He devoted his life to the project, working until his last days to bring the building back to his vision of its former glory.
After falling in love with the building and its story ourselves, we knew we had to share this hidden gem with the world. After carefully modernising the building to include all the 5 star comforts any luxury traveller might desire, we opened the doors to clients seeking a home from which to begin their journey of an authentic and culturally enriching Moroccan experience.